Join Us For Worship
Sunday Worship 11 am
Wednesday Night Study  7 pm
Adult and Children's Sunday School 9:45 am
We have started meeting in person (socially distanced and masked) and are also still broadcasting via Zoom.
Please see the services available below.
Our Identity
"We are Disciples of Christ, a movement for wholeness in a fragmented world. As part of the one body of Christ, we welcome all to the Lord's Table as God has welcomed us."
Missional Church
Our Missision is to be and to share the Good News of Jesus Christ, witnessing, Loving and serving from our doorsteps "to the ends of the earth." – Acts 1:8
Our Vision
To be a faithful, growing church, that demonstrates true community, deep Christian spirituality and a passion for justice. – Micah 6:8
Our Confession
As members of the Christian Church, We confess that Jesus is the Christ, the Son of the living God, and proclaim him Lord and Savior of the world.
2 Thessalonians 2:1-17
Now we beseech you, brethren, touching the coming of our Lord Jesus Christ, and our gathering together unto him; to the end that ye be not quickly shaken from your mind, nor yet be troubled, either by spirit, or by word, or by epistle as from us, as that the day of the Lord is just at hand; let no man beguile you in any wise: for it will not be, except the falling away come first, and the man of sin be revealed, the son of perdition, he that opposeth and exalteth himself against all that is called God or that is worshipped; so that he sitteth in the temple of God, setting himself forth as God. Remember ye not, that, when I was yet with you, I told you these things?
Wednesday Meeting via Zoom 7:00 PM
Adult & Children's Sunday School 9:45 AM
P.O. Box 1536, Gulfport, MS 39502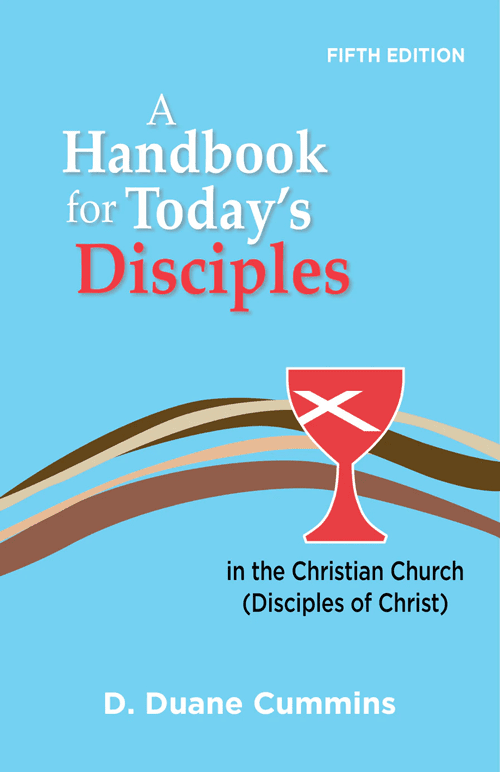 A Handbook for Today's Disciples in the Christian Church (Disciples of Christ)
A revised edition of a Disciples classic, A Handbook for Today's Disciples (Fifth Edition) is an overview of the Christian Church (Disciples of Christ) as the denomination approaches 2020. This handbook provides concise information on Disciples history, thought, worship, mission, and structure – a valuable resource for lifelong Disciples, newcomers to the Disciples' ministry of Christian unity, and those who simply want to know more about the church. Cummins, a noted Disciples historian, illustrates his summaries of Disciples traditions with excerpts from Disciples documents and scripture, bringing a major American religious movement into sharp focus. The fifth edition includes the denomination's history and changes through 2017, including an examination of the Disciples' changing ethnic diversity in the context of contemporary North America.